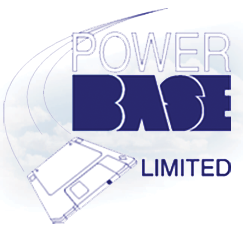 We are a software solutions design, development, integration, deployment and projects management organization, with dedicated focus on enterprise payment solutions for the banking, shared-financial services, government treasury and healthcare sectors in East Africa.
Our History
PowerBASE Ltd, was established in 1992 by indigenous entrepreneurs as an IT business offering software development, networking and hardware services. It has grown to become a leading payment solutions and systems integration services provider in Kenya and Tanzania. Our principal offices are situated on 402 Kirichwa Road, Kilimani, Nairobi. Satellite offices are located in Mombasa and Dar es Salaam. PowerBASE Tanzania Ltd, PowerBASE Uganda Ltd and PowerBASE South Sudan Ltd are legal entities established in 2000, 2003 and 2011 respectively, as business compliance and support units offering satellite services to our regional clients. PowerBASE has a wealth of over twenty (20) years in designing, developing, deploying, integrating, training and supporting medium to large-scale mission critical solutions and services to the banking industry, government treasury services, healthcare and other corporate clients.
Ownership
All shareholding and board membership in the four legal entities are held by indigenous East African citizens. The Board of Directors is responsible for business continuity in terms of customer relationships, innovation, product development, business strategy, alliance partnerships and corporate growth.
Vision
Strategic and trusted partners in the financial services, healthcare and mobile money industries.
Mission
To participate in the supply of innovative end-to-end enterprise solutions and services that enable our customers to sustain growth and customer loyalty in their markets; at the same time, empowering our valued staff, directors and stakeholders.
Focus Areas

  Automated Clearing Houses

  Bank payment clearing and settlements

  Systems integration in core banking platforms

  Data and message integration services

  Transaction acquiring for banked corporate clients

  Government treasury payments

  Hospital patient management & medical fund administration